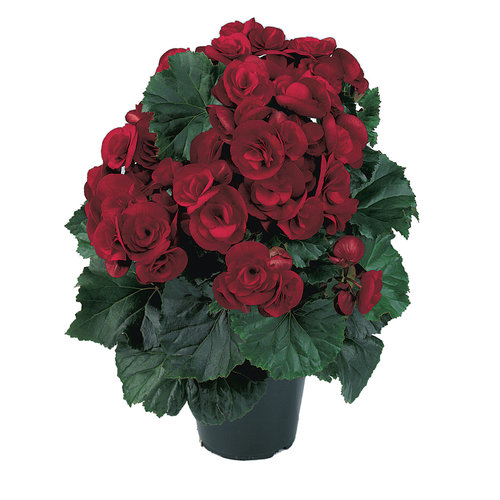 We've got you covered for annuals! Enhance your gardens and planters with delightful foliage and flowers.
(Updated for 2023)
NOTE: Not everything listed is currently in stock!
This is a list of all plants for the year.
All will be available as the season progresses. Call or check online store to confirm stock.
---
Ablutilon
Acalypha 'Cat Tails'
Ageratum Aloha Blue
Agrostis Stolonifera(Green Twist)
Alocasia
Alyssum Clear Crystal Purple
Alyssum Giga White
Amaranthus Elephant Head
Amaranthus Emerald Tassels Green
Amaranthus Love Lies Bleeding
Amaranthus Mix
Angelonia Angel Dance Fuchsia Bicolour
Argyranthemum Beauty Yellow
Argyranthemum Comet White
Bacopa Betty White PW
Begonia Belleconia Soft Orange
Begonia Dragon Wings Red
Begonia Groovy White
Begonia Hula Blush
Begonia Hula Red
Begonia I'Conia Upright Fire
Begonia Nonstop Appleblossom
Begonia Nonstop Fire
Begonia Nonstop Joy Red
Begonia Nonstop Joy Rose Picotee
Begonia Nonstop Joy Yellow
Begonia Nonstop Mocca Bright Orange
Begonia Nonstop Pink
Begonia Nonstop Salmon
Begonia Santa Cruz Sunset ☯︎☼
Begonia Solenia Apricot ☯︎☼
Begonia Solenia Velvet Red ☯︎☼
Bidens Royal Brocade
Bidens Spicy Electric White
Bracteantha Mohave Purple Red
Bracteantha Mohave Yellow
Calibrachoa Bag of Trix
Calibrachoa Blue Superbells PW
Calibrachoa Bordeaux Star
Calibrachoa Calitastic Violaceous
Calibrachoa Cappuccino
Calibrachoa Chameleon Double Inferno
Calibrachoa Dracula
Calibrachoa Evening Star Superbells PW
Calibrachoa Light Blue Callie
Calibrachoa Mix Festival Easy Liner
Calibrachoa Pink Doll Calibasket
Calibrachoa Red Dark Callie
Calibrachoa Rising Star Superbells PW
Calibrachoa Rose Callie
Calibrachoa Tangerine Cha Cha
Calibrachoa White Superbells PW
Calibrachoa Yellow Calibasket
Calibrachoa Yellow Callie
Calibrachoa Yellow Chiffon Superbells PW
Calla 'Giant White' Z. Aethiopica
Calla 'Lido'
Calla 'Odessa'
Canna 'Australis'
Canna 'Cleopatra"
Canna 'Durban'
Canna 'Giant'
Canna 'Red Bronze Leaf'
Canna Cannova 'Orange Bronze Leaf'
Canna Cannova 'Peach Bronze Leaf'
Canna Compact Emily
Canna Pretoria
Canna Red Golden Flame
Canna Scarlet Bronze Leaf
Cardoon
Castor Bean Red
Castor Bean Zanzibariensis Green
Celosia Kimono Mix
Centurea Bachelor Buttons
Clitoria ternatea
Coleus Great Falls Angel
Coleus Great Falls Yosemite
Coleus Main St Alligator Alley
Coleus Main St Beale St
Coleus Main St Chartres St
Coleus Main St La Rambla 2020
Coleus Main St Rodeo Drive
Coleus Main St Ruby Road
Coleus Main St Wall Street
Coleus Monkey Puzzle
Coleus Saturn
Cosmos Sonata Mix
Cosmos Xanthos
Cuphea Hummingbird'S Lunch
Dahlia Dandy Improved
Dahlia Labella Med Fun Rose
Dahlia Novation Pink Bicolor
Dahlia Novation Ruby
Dianthus Diana Mx
Dichondra Emerald Falls
Dichondra Silver Falls
Dichondra Silver Falls Nickel Vine
Dipladenia Madinia Elegant Velvet Red
Dipladenia Mandinia Coral Pink
Dipladenia Mandinia White
Dorotheanthus Mezoo Variegated
Dracaena Indivisa
Dusty Miller Silver Dust
Eucalyptus Baby Blue
Eucalyptus cinerea
Eucalyptus Silver Dollar
Eupatorium Elegant Feathers
Euphorbia Euphoric White
Flowering Kale Songbird Red
Fuchsia Bella Rosella
Fuchsia Bellinto Blue Red
Fuchsia Blue Mirage
Fuchsia Gartenmeister
Fuchsia Marinka
Fuchsia New Millenium
Fuchsia Rocket Fire
Fuchsia Southgate
Fuchsia Swingtime
Gazania New Day Mix
Geranium Americana Pink
Geranium Americana White Splash
Geranium Calliope Drk Red
Geranium Calliope Lrg Rose Mega Splash
Geranium Calliope Lrg Scarlet Fire
Geranium Calliope Med Crimson Flame
Geranium Calliope Violet
Geranium Elanos Deep Pink
Geranium Elanos Rose
Geranium Elanos Shocking Pink
Geranium Elanos Shocking Violet
Geranium Elanos White Northstar
Geranium Flower Fairy Velvet
Geranium Flower Fairy White Splash
Geranium Is Big Eeze Foxy Flamingo
Geranium Patriot Lavender Blue
Geranium Patriot Orange
Geranium Patriot Salmon Chic
Geranium Pretty Little Pink Splash
Geranium Regal Elegance Imperial
Geranium Regal Elegance Red Velvet
Geranium Regal Rose Bicolour
Geranium Rosalie Antique Salmon
Geranium Scented Citrosa
Geranium Vancouver Centennial
Glechoma
Helianthus Brown Eyed Girl
Helianthus Kong
Helianthus Ring of Fire
Helianthus Sunbuzz
Helianthus Valentine
Helichrysum Silver Star
Heliotrope Midnight Sky
Impatiens Beacon Mix
Impatiens Imara Xdr Orange Star
Impatiens Imara Xdr Pink
Impatiens Imara Xdr Purple
Impatiens Imara Xdr Red
Impatiens Imara Xdr Salmon
Impatiens Imara Xdr White
Impatiens Sunpatiens Compact Electric Orng
Impatiens Sunpatiens Compact Orchid
Impatiens Sunpatiens Compact Red
Impatiens Sunpatiens Pink Kiss Vig
Impatiens Sunpatiens Tropical White Vig
Ipomoea Floramia Black
Ipomoea Marguerite
Ipomoea Solar Power Black Heart
Ipomoea Solar Power Limeheart
Iresine Red Heart
Lantana Havana Cherry
Lantana Havana Sunset
Leonotis Nepetifolia 'Staircase'
Lobelia Hot+ Aqua
Lobelia Hot+ Blue with Eye
Lobelia Hot+ Dark Blue Eye
Lobelia Regatta Marine
Lobelia Riviera Midnight
Lobelia Riviera Mix
Lobelia Riviera White
Lobularia Stream Purple
Lobularia White Stream
Lophospermum Comp. Rose
Lophospermum Comp. White
Lysimachia Goldi
Lysimachia Sunburst
Mandevilla Mandinia Maximo Light Pink
Marigold Durango Orange
Marigold Durango Red
Marigold Durango Yellow
Marigold Lemon Gem
Marigold Marvel II Orange
Marigold Marvel II Yellow
Mecardonia Magic Carpet
Millet Purple Baron
Nasturtium Alaska Mix
Nasturtium Baby Orange
Nasturtium Jewel
Nasturtium Whirly Bird
Nicotiana Only The Lonely
Nicotiana Saratoga Mix
Osteo Gelato Cranberry
Osteo Gelato Pink Surprise
Osteo Gelato Prune
Osteo Zion Purple Sun
Oxalis Burgundy
Pansy Cats Plus Mix
Pansy Delta Pink Shades
Pansy Delta Premium Neon Violet
Pansy Delta Premium Yellow Blotch
Pansy Frizzle Sizzle
Pansy Matrix Clear Mix
Pansy Matrix Solar Flare
Petunia Bee's Knees
Petunia Black & White Crazytunia
Petunia Black Mamba Crazytunia
Petunia Blackberry Jam Crazytunia
Petunia Bordeaux Supertunia PW
Petunia Bubblegum Supertunia Vista PW
Petunia Celebrity Burgundy Frost
Petunia Constellation Virgo
Petunia Double Glorious Mx
Petunia Ez Rider Blue
Petunia Ez Rider Deep Pink
Petunia Ez Rider Red
Petunia Ez Rider White
Petunia Kiki Torch Crazytunia
Petunia Lime Royale
Petunia Midnight Gold
Petunia Pink Flamingo Crazytunia
Petunia Really Red Supertunia PW
Petunia Royal Magenta Supertunia PW
Petunia Royal Velvet Supertunia PW
Petunia Sophistica Lime Green
Petunia Tritunia Sky Blue
Petunia Vista Snowdrift Supertunia PW
Plumbago Dark Blue
Portulaca Happy Trails Fuchsia
Portulaca Happy Trails Mix
Salvia Amore Scarlet(salsa)
Salvia Cathedral Deep Blue
Salvia Salsa Mix
Salvia Sp Hummingbird Falls
Sanvitalia Powerbini
Senecio Rowleyanus "String Of Pearls"
Snapdragon Floral Showers Apricot Bi
Snapdragon Floral Showers Yellow
Snapdragon Snaptastic Mix
Strobilanthes Persian Shield
Thunbergia Susy Mix
Torenia Summer Wave Blue
Torenia Summer Wave Large Violet
Verbena Bonariensis Santos Purple
Viola Admire Mix Maxi
Viola ColourMax Mix
Viola Penny Lane Mix
Viola Sorbet Mix
Viola Tiger Eye Mix
Check the online store for stock updates and to place an online order: Annuals
(We are currently closed for the winter, re-opening in person and online in April)