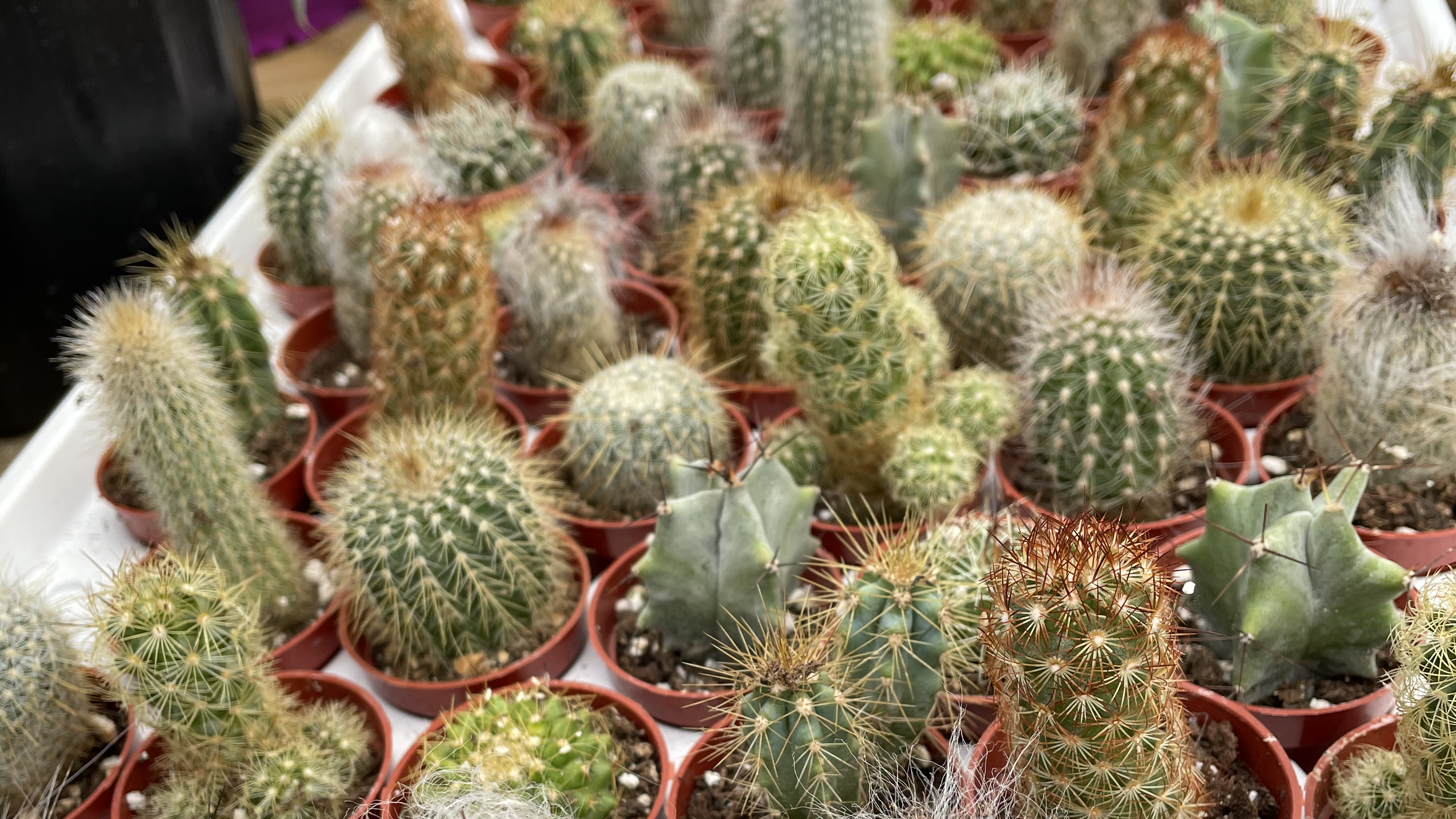 Spice up your home and garden with magical succulents and cacti, with so many diverse and low maintenance species to choose from!
(Updated for 2023)
NOTE: This isn't a list of what's currently in stock!
All will become available as the season progresses, call or check the online shop for current availability.
Annual Succulents
Aeonium Kiwi ☼ ☯︎ ♥︎
Aichryson Laxum 'Tree Of Love' ☯︎
Aloe Aristata
Aloe Christmas Carol ☼
Aloe Gasteraloe Green Ice ☼
Aloe Gasteria 'Little Warty' ♥︎
Aloe Snowstorm ☼
Aloe Vera ☼ ☯︎ ⚠︎
Anacampseros Rufescens
Cotyledon Ladismithiensis 'Bear's Paws'
Cotyledon Ladismithiensis Variegated 'Bear's Paws'
Cotyledon Ladismithiensis Yellow Variegated 'Bear's Paws'
Cotyledon Pendens
Crassula Arborescens 'Ripple Jade' ☼ ☯︎⚠︎
Crassula Conjuncta ☼☯︎⚠︎
Crassula Lycopodioides 'Princess Pine' ☼☯︎⚠︎
Crassula Marnieriana Jade Necklace (Sml) ☼ ☯︎ ⚠︎
Crassula Mesembryanthemoides ☼ ⚠︎
Crassula Ovata 'Hobbit' 'Finger'☼ ☯︎ ⚠︎
Crassula Ovata 'Ogre Ears' ☼ ☯︎ ⚠︎
Crassula Ovata 'Variegated Jade' ☼ ☯︎ ⚠︎
Crassula Ovata Minor ⚠︎
Crassula Ovata Monstrosa 'Hobbit'?☼ ☯︎ ⚠︎
Crassula Ovata New Sunset ⚠︎
Crassula Pellucida 'Variegata' Calico Kitten ☼ ☯︎ ⚠︎
Crassula Perfoliata Var Falcata ☼ ⚠︎
Crassula Radicans 'Small Red' ☼ ☯︎ ⚠︎
Crassula Rubricaulis 'Candy Cane' ⚠︎
Crassula spiralis ☼ ☯︎ ⚠︎
Delosperma Echinatum Gherkin
Delosperma lehmannii
Echeveria Doris Taylor Wooly Rose♥︎
Echeveria Elegans ☼ ☯︎ ♥︎
Echeveria Frosty ♥︎
Echeveria Glauca 'Blue' ☼ ☯︎ ♥︎
Echeveria Lilacina
Echeveria Linda
Echeveria Minima ☼ ☯︎ ♥︎
Echeveria Nodulosa ☼ ☯︎ ♥︎
Echeveria Pelusida (red edge, no tag)
Echeveria Prolifica
Echeveria Purple Pearl Van Nurmberg ♥︎
Echeveria Purpusorum 'Red' ☼ ♥︎
Echeveria Runyonii 'Topsy Turvy' ☼ ♥︎
Echeveria Setosa
Echeveria Setosa 'Arrow' ☼ ♥︎
Epiphyllum Anguliger 'Fishbone Cactus'
Epiphyllum Oxypetalum 'Queen of the Night' ☀︎
Euphorbia Crown Of Thorns
Euphorbia Tirucalli Pencil Cactus
Faucaria Tigrina Variegata ☼
Faucaria Tuberculosa ☼
Fenestraria Rhopalophylla 'Baby Toes' ☼
Graptopetalum Superbum paraguayense 'Ghost Plant'
Graptosedum Darly Sunshine
Graptosedum Vera Higgins ☼ ☯︎
Graptoveria Bashful Pinkie Ruby
Hatiora Salicornioides 'Dancing Bones'
Haworthia 'Super Big Band'
Haworthia 'Tessellata' ☯︎ ♥︎
Haworthia Attentat ☯︎ ♥︎
Haworthia Cymbiformis Obtusa ☯︎ ♥︎
Haworthia Mirabilis Mundula ☯︎ ♥︎
Haworthia Retusa 'Grey Ghost' ☯︎ ♥︎
Haworthia Savannah
Kalanchoe 'Aurora Borealis'
Kalanchoe Lavender Scallop
Kalanchoe Pumila 'Flower Dust' ☼ ⚠︎
Kalanchoe Ruth 'Red Flowering'
Kalanchoe Tomentosal 'Chocolate Soldier' ☼ ⚠︎
Kalanchoe Tomentosal 'Panda Bear' ☼ ⚠︎
Kalanchoe Variegated 'Red Flowering'
Lampranthus Deltoides 'Pink Ice Plant'
Lithops Mix
Lithops other silver?
Pachyphytum Bracteosum 'Moonstones' ☼
Pachyphytum Compactum 'Little Jewel'(Darker) ☼
Pachyphytum Hookeri (Lighter) ☼
Pachyphytum Machucae Purple Ganzhou☼
Pachyveria Belle Blue Echeveria Round Leaf' ☼ ♥︎
Portulacaria 'Elephant Bush' Grn ☼ ☯︎
Portulacaria Afra Variegata ☼ ☯︎
Rhipsalis Burchellii 'Mistletoe Cactus' ☯︎/?pilocarpa 'Hairy Stemmed'?
Rhipsalis Horrida 'Mouse Tails'
Rhipsalis Salicornioides 'Dancing Bones' ☀︎
Sedeveria Serrento ☼
Sedum Adolphii 'Firestorm' ☼ ♥︎
Sedum Clavatum 'Tiscalatengo Gorge' ☼ ♥︎
Sedum hernandezii 'Emerald Jelly Beans'
Sedum Morganianum 'Burro's Tail' (Pointy) ☼ ☯︎ ♥︎
Sedum Morganianum Burrito 'Burro'S Tail' ☼ ☯︎ ♥︎
Sedum Nussbaumerianum
Sedum Rubrotinctum 'Jelly Beans' ☼ ☯︎ ♥︎
Senecio Othonna Capensis 'Ruby Necklace'⚠︎
Senecio Peregrinus 'String Of Dolphins'
Senecio Rad 'Fish Hooks'
Senecio Rowleyanus 'String Of Bananas'
Senecio Rowleyanus 'String Of Pearls' ☼ ⚠︎ ☯︎
Senecio Rowleyanus 'String Of Tears'
Senecio Rowleyanus Variegated Marble 'String Of Pearls' ☼ ⚠︎ ☯︎
Senecio Vertical Leaf
Titanopsis Calcarea 'Concrete Leaf' ☼
Tradescantia Navicularis 'Chain Plant' ☼ ☯︎
Tradescantia Somaliensis 'Pussy Ears' ☼ ☯︎
Perennial Succulents
Opuntia humifusa
Sedum Angelina ☼ ♥︎
Sedum Dasyphyllum Major 'Blue Tears' ☼ ♥︎
Sempervivum Mixed ♥︎
Sempervivum Royal Ruby
Sempervivum Silverine ☼ ♥︎
Annual Cacti
Chamaelobivia 'Rose Quartz'
Coryphantha Andreae
Echinopsis Eyriesii
Echinopsis Ferox
Eriocactus Warasii
Hildewintera Colademononis Monkey Tail Cactus
Lobivia Ferox
Mammillaria Elongata 'Ladyfinger Cactus'
Mammillaria Mistax
Mammillaria Spinosissima Un Pico
Opuntia Mammillaria Gracilis Fragilis 'Thimble Cactus' ☼
Opuntia Mammillaria Gracilis Monstrose ☼
Opuntia Mammillaria Prolifera 'Texas Nipple'
Opuntia Monacantha Fma Monstruosa ☼
Oreocereus Trollii 'Old Man Of The Andes'
Rebutia Fabrisii
Rebutia Muscula ☼
Thrixanthocereus espostoa blossfeldiorum ☼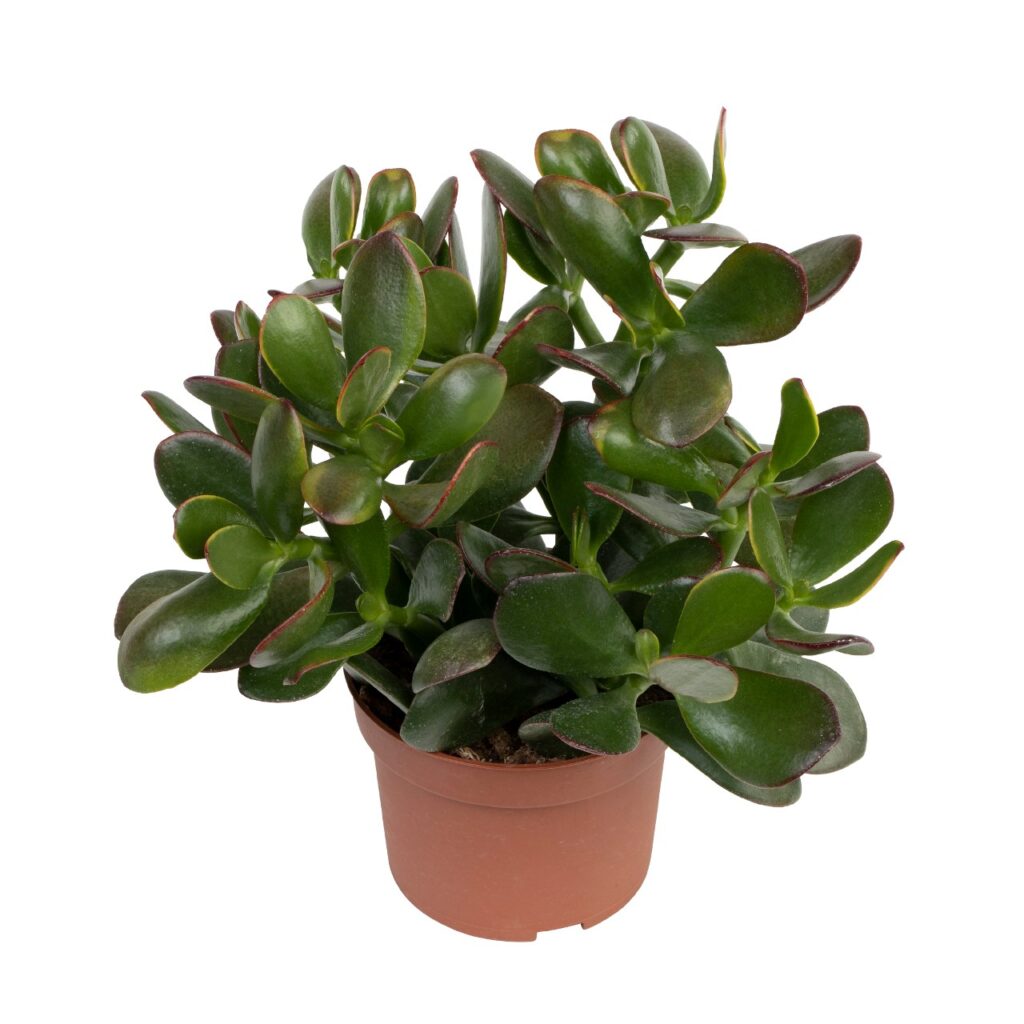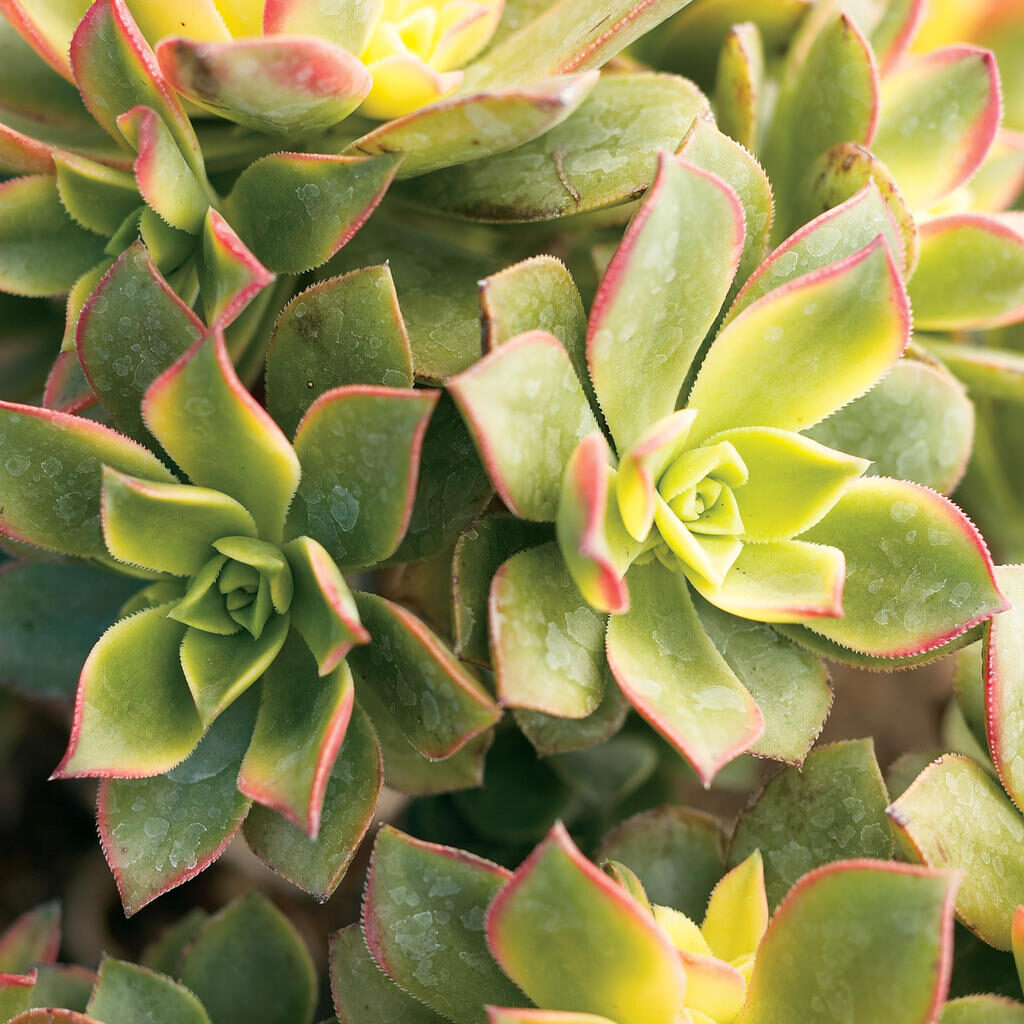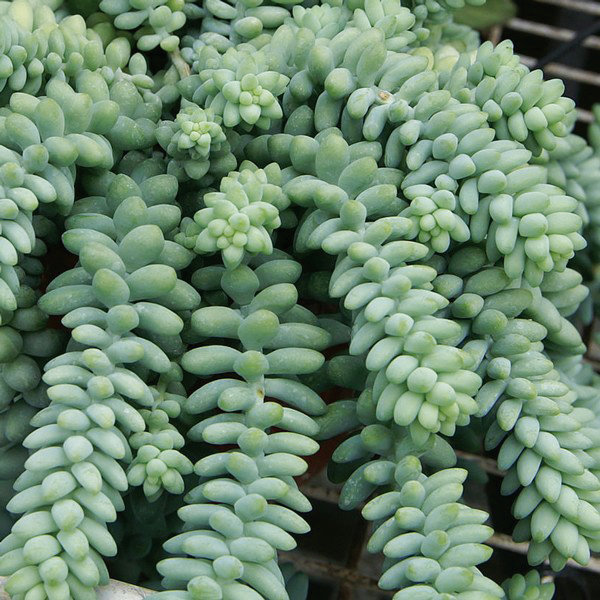 Check the online store for stock updates and to place an online order:
Annual Cacti, Annual Succulents, Perennial Succulents
(We are currently closed for the winter, re-opening in person and online in April)